Improve your self storage website and increase online rentals.
---
Discover the 4 Hubs that make up the Storagely platform.
Together, they offer the tools and services you need to generate more rentals.
Explore the benefits of a diligently developed Storagely self storage website. Our websites are a treasure trove of high-performing features, each developed with the goal of enhancing the user journey, boosting conversions, and simplifying website management with our self storage website builder. Explore the distinct advantages that a premier self storage website can bring to your business.
Unlock the full potential of your self storage business with Storagely's advanced self storage rental software. We spent time gathering evidence to understand what works and what doesn't for an online rental system. We used this data to craft a proprietary rental system of our own that has proven to outperform the industry standard. Storagely empowers you to redefine the storage rental experience for your customers.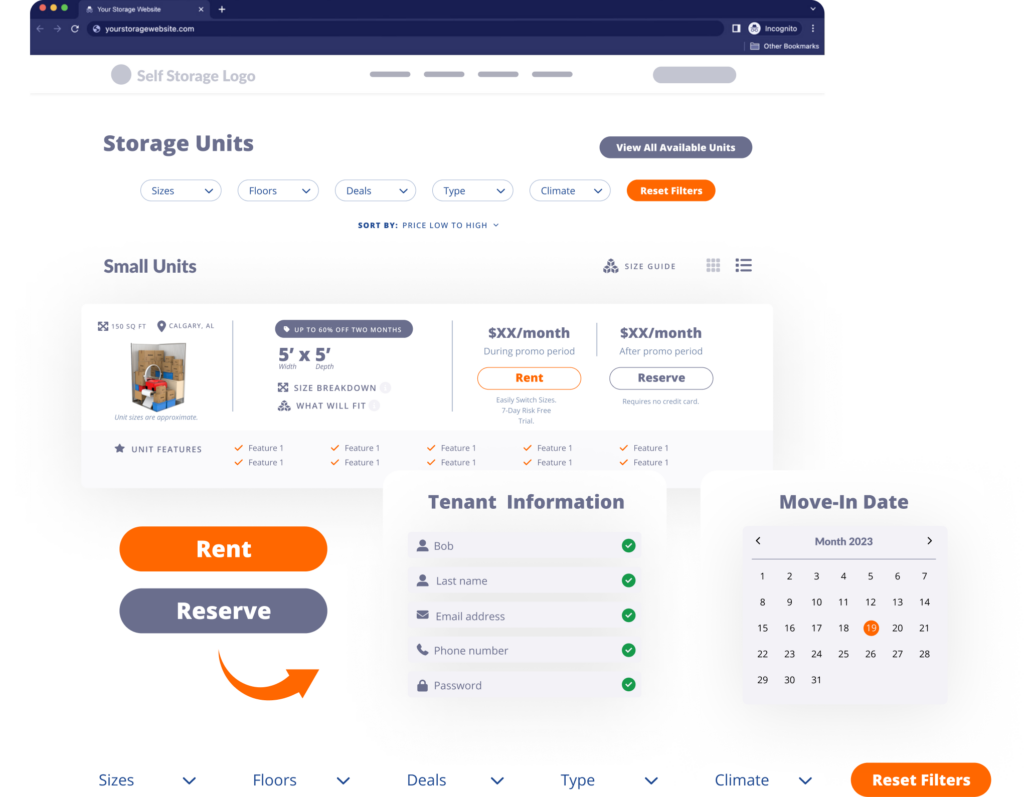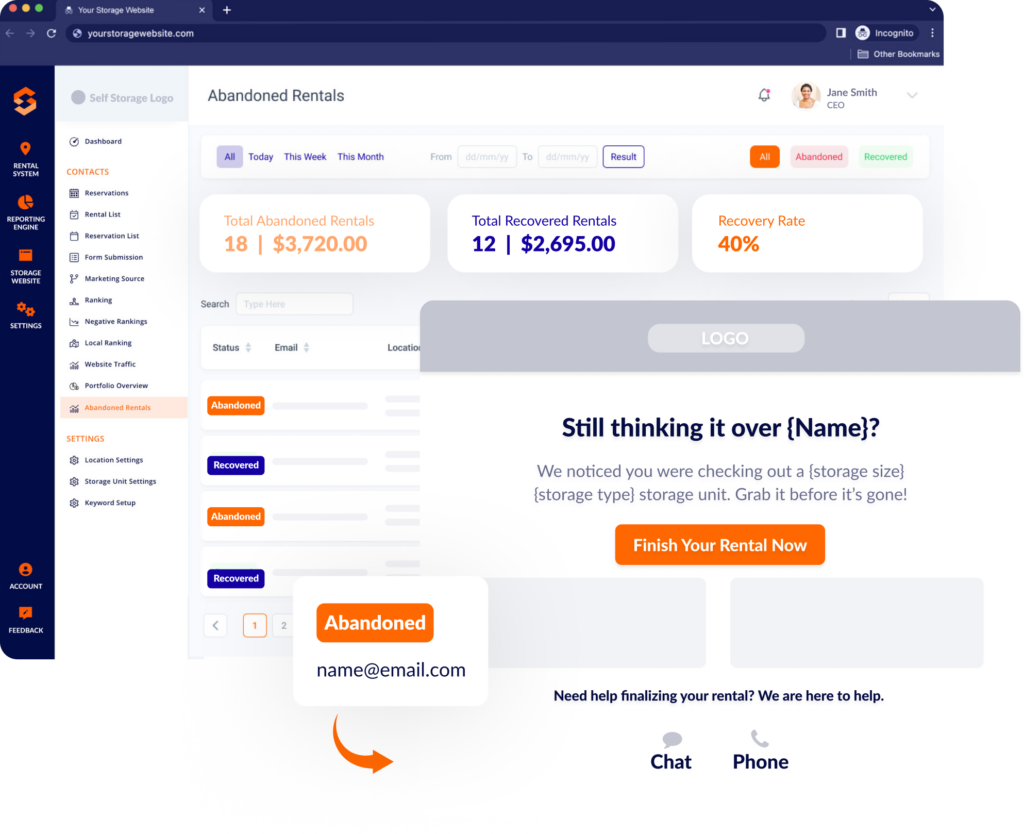 Discover the power of targeted marketing with Storagely's self storage marketing software. Our platform offers a range of dynamic tools to facilitate your marketing efforts. From generating detailed insights into your customers' behavior to recovering abandoned rentals, we have got you covered.
Welcome to the next level of data analysis with our comprehensive Storagely's self storage reporting software. Packed with powerful features, our reporting engine brings together diverse data points to produce clear and actionable insights. Here, you will discover how our advanced algorithms, visually appealing charts, and custom report generation capabilities combine to provide a superior understanding of your self storage business.
Free Storagely Platform Demo
Elevate your self storage website and online rental system with Storagely. See the platform for yourself with a free demo.
The sooner your start, the faster your online rentals can grow.
---