Improve your self storage website and increase online rentals.
---
Abandoned Rental Recovery
Recover Lost Rental Income
Bring back your customers and increase online rentals automatically.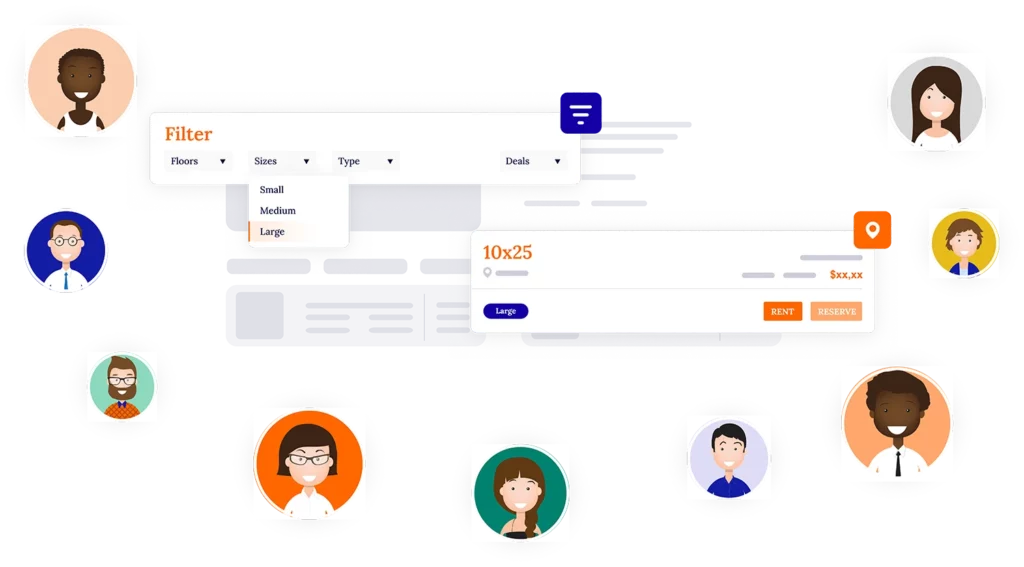 Your website is booming. Every day you have visitors on your website. But there is one slight problem.
They visit. They explore.
And they leave. No rental. No reservation.
Just lost rental revenue.
You know that this needs to be fixed. But how?
Storagely allows you to recover rentals from potential tenants who began the process to rent a storage unit but did not complete the transaction.
By sending targeted and personalized follow-up emails, you can now remind them about the storage unit they left behind and encourage them to complete the rental.
Our system is designed to make it easier for you to close deals with potential customers, even after they've left your website.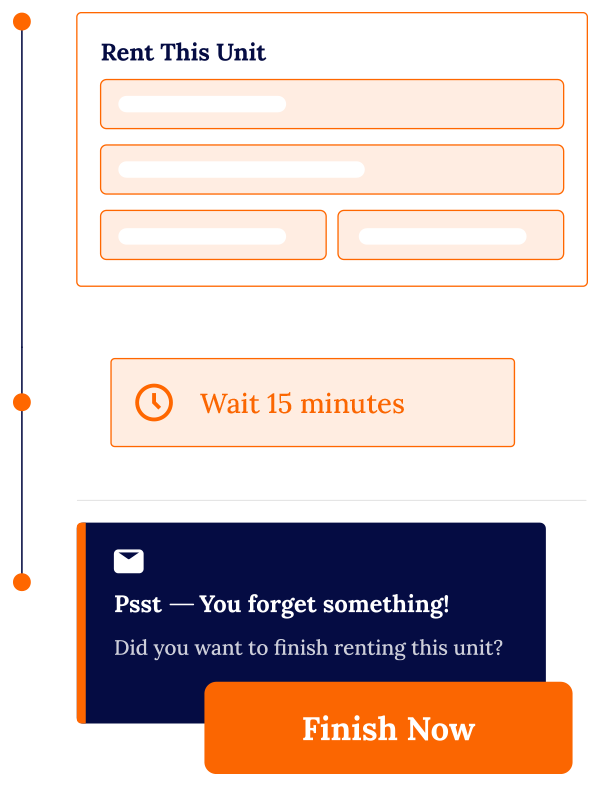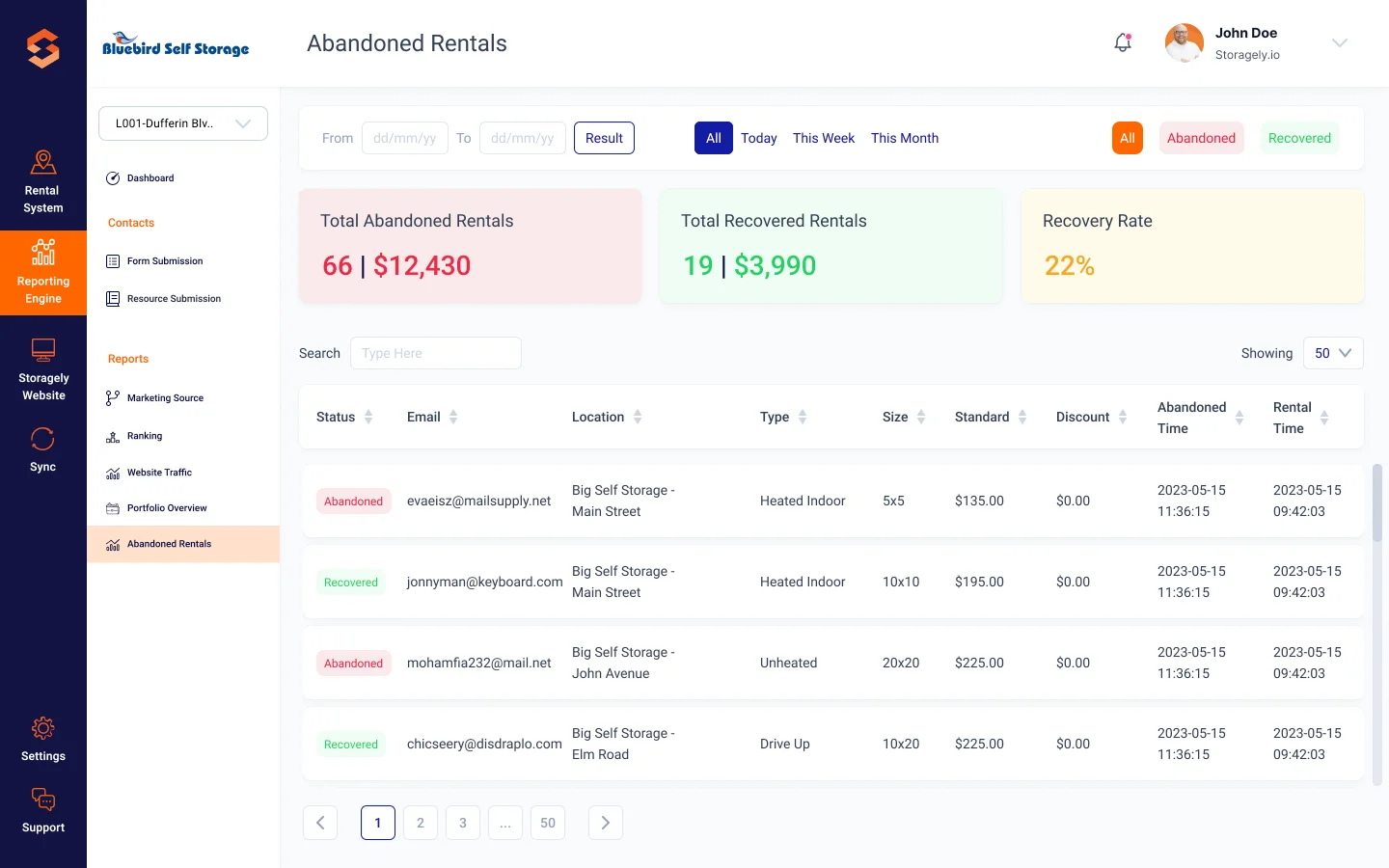 Abandoned Rentals Dashboard
Watch Your Recovered Rentals Revenue Soar
Storagely's Abandoned Rentals Dashboard makes it easy to see how many website visitors began but abandoned the rental process, received a recovery email, and then followed through to complete the rental. 
Save your rentals today!
With Storagely's abandoned rental recovery system, you'll never miss out on a rental again. Schedule your demo today and learn how you can start recovering those abandoned rentals with Storagely!
Prevent visitors from abandoning their shopping carts in the first place. Storagely comes with built-in features that help prevent rental abandonments from happening in the first place.
Capture email before checkout
Visitors input their email address early on in the checkout process which allows you to send them a reminder email if they decide not to complete the rental.
Answer questions proactively
Throughout the buyer's journey, Storagely ensures that potential tenant questions are answered before the visitor even knows what to ask! 
Streamlined, modern checkout process
Storagely's checkout process reduces the number of fields to fill out and pages that a tenant needs to go through to make it as simple as possible to rent a unit.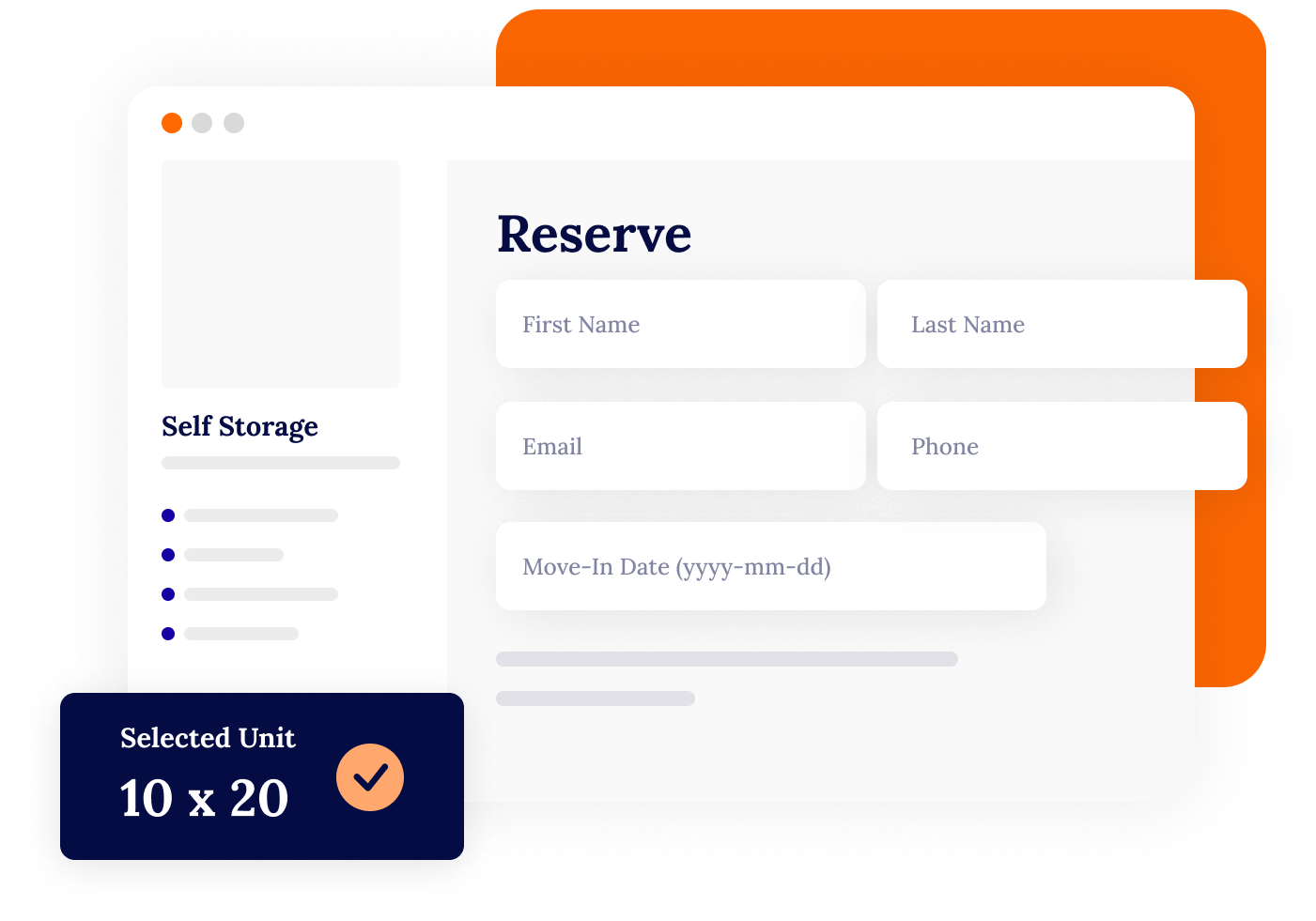 The sooner your start, the faster your online rentals can grow.
---