Improve your self storage website and increase online rentals.
---
Self storage website analysis
Dominate your local market
This thorough local SEO analysis identifies what your business is doing well and what needs to be improved to bring more leads to your site.
Identify Missed Opportunities
Pinpoint priority areas to optimize using the
information generated in this report.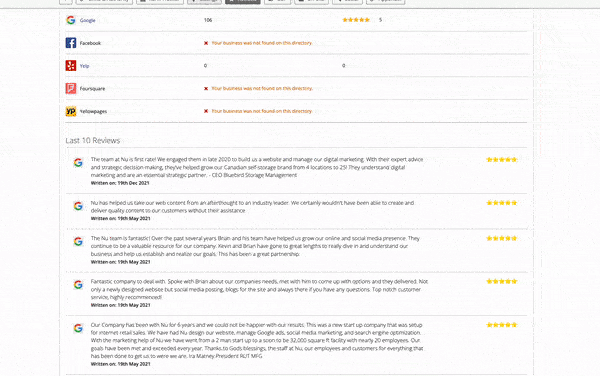 The first step to your self storage marketing playbook
Not only does this in-depth report provide insight about your local online presence, it also gives us a clear image of what your competitors are doing. We use this info to craft a customized marketing plan for you.
Storage Experts + Marketing Experts
We leverage the knowledge and expertise of both storage and marketing experts to create the best storage website and rental platform in the world.
The sooner your start, the faster your online rentals can grow.
---