Brand Marketing Coordinator
Brand Marketing Coordinator
The Brand Marketing Coordinator role is responsible for helping grow the awareness of Storagely in the self storage industry. This position will work closely with the team to manage marketing initiatives, onboard new clients, manage projects and analyze data to aid in future decision making. This position seeks someone with a strong attention to detail, the flexibility to successfully work on multiple projects at once, and the persistence to push projects forward when barriers or delays present themselves.
RESPONSIBILITIES INCLUDE: 
The essential functions include, but are not limited to the following:
Project Management

: Provide support to the team through supplemental project management as directed. At first, a large part of the project management will likely be set up and organized by the team and passed to you to maintain. Once more consistency has been established, more of the setup and organization may become more of your responsibility. Types of project management include:

Ongoing marketing deliverables

Onboarding new clients



Project Deliverables:

Work with the rest of the team to ensure deliverables achieve stated objectives in the allotted time frame while maintaining

quality and error-free work. Periodically, you may be responsible for creating various deliverables

which include but are not limited to landing pages, blog posts, editorial/content calendars for clients, social publishing, and funnel creation (calls-to-action, landing pages, emails, etc).


Reporting & Analysis: Participate in collecting monthly data and providing observations with support from the Director of Account Services and Data Analyst.


Education: Take the initiative to learn inbound marketing tactics and best practices for topics including blogging, social media marketing, search engine optimization, eBook/white paper/video content creation, website updates, email marketing, and others. Work to complete HubSpot Academy certifications and stay informed about inbound marketing industry developments.

Brand Awareness: Research and organize any trade shows and events Storagely should attend. You will not be required to attend all of them!

Customer Support:

Manage incoming support tickets, take care of anything you are able to, and pass off tasks to the appropriate people as needed. Respond to tickets and emails as quickly as possible.




 

Ask Questions and Make Suggestions: As you manage projects and become more familiar with the inner workings of Storagely, it is important that you ask questions to "poke holes" in anything we are doing and make suggestions for improvements! Asking questions can also be a good way to ensure the progress of product development is moving forward.


New Systems and Processes:

As we develop a better understanding of what needs to happen when we onboard new clients, you will work with the team and the Director of Account Services to establish new systems and processes for onboarding and managing clients and customers.
MINIMUM QUALIFICATIONS:
Must be a self-starter, taking initiative to proactively check-in and provide updates to the direct supervisor


Must be highly organized and detail-oriented 
Ability to think ahead and plan for the future while being flexible with changes in project scope, direction, contents, etc. 
Ability to analyze problems and provide solutions to Account Executive on a strategic and functional level, often with minor details and direction
Some technical skills or familiarity with marketing, business and market development, market research and planning, and promotions/advertising are preferred but not required
Must be able to work independently, simultaneously managing own assignments and monitoring progress of teamwork
Must have strong interpersonal skills, good judgment, and be capable of communicating with a diverse range of individuals
Excellent computer skills including email, Google Suite (Drive, Docs, Calendar, Sheets, and Slides). 
Must have strong customer support orientation (for internal/external customers), demonstrate professional demeanor, and the ability to maintain confidential information

Must have excellent written and verbal communication skills. Must respond to emails, Slack messages, and applicable text messages as soon as possible within the working day.
Storagely is proud to be an Equal Employment Opportunity and Affirmative Action employer. We do not discriminate based upon race, religion, color, national origin, gender (including pregnancy, childbirth, or related medical conditions), sexual orientation, gender identity, gender expression, age, status as a protected veteran, status as an individual with a disability, or other applicable legally protected characteristics. If you need assistance or accommodation due to a disability, you may contact us at applications@storagely.io
Our full time remote employees (US and abroad) are awarded all of the same employee benefits.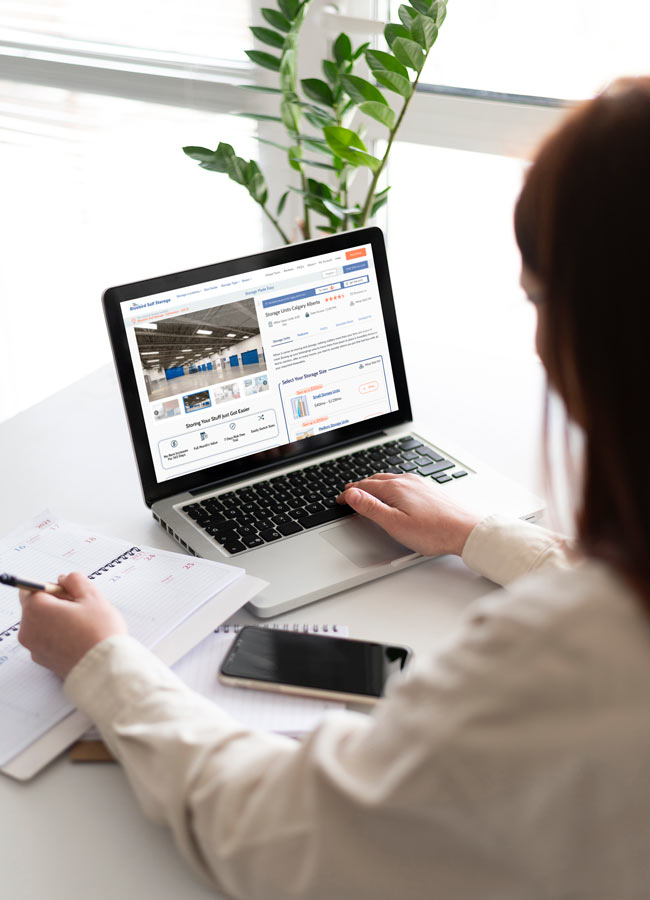 See all available open positions: